BIG DOG
Ok, maybe this is just the absolute proof that I'm a complete geek for anything new & techy....but everyone else I have shown this to thinks it's cool as well. DARPA is currently working in collaboration with Boston Dynamics to develop a robotic "pack mule". Wow, big deal, right? It gets better.
The robot, nicknamed "Big Dog" uses a series of gyros (think Segway) to help it maintain its balance in any type of environment. It reacts to stimuli in the same any animal would--action & reaction--and as a result, it constitutes by far the most organic robotics that I have ever seen.
Keep in mind this is genuine, unaltered video--not a 3D generation. Check it out:
Cool, huh? For some reason, it really reminds me of the ED-209 from Robocop, especially the scene in Robocop 2 (I think...) where it gets blown apart and only the legs are left walking around.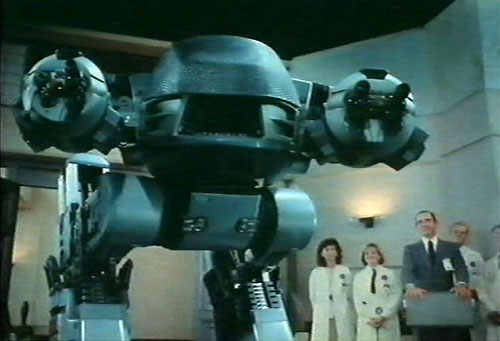 Speaking of Robocop, there's this thing too...
It's an amazing age in which we live.