SCENES FROM ALLEN'S LAST THREE DAYS ON EARTH AS A SPIRIT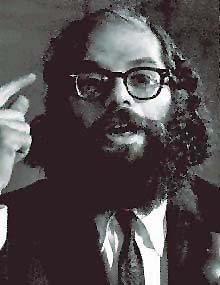 For the Allen Ginsberg fans out there, here is a link to Jonas Mekas' video diary of the "days immediately before and after his death".
LINK TO UBUWEB VIDEO
As frail as he looks, he went out in style. When I'm about to bite the big one, you bastards better be there chanting for me, because you know I'd do it for you. And Greg needs to be there, because I'm damn sure going to want to hear some gonging on my way out.
Ok, that's the end of my morbidity for now.... :)